Here's what luxury homeowners are adding to their kitchens.
Steam cooking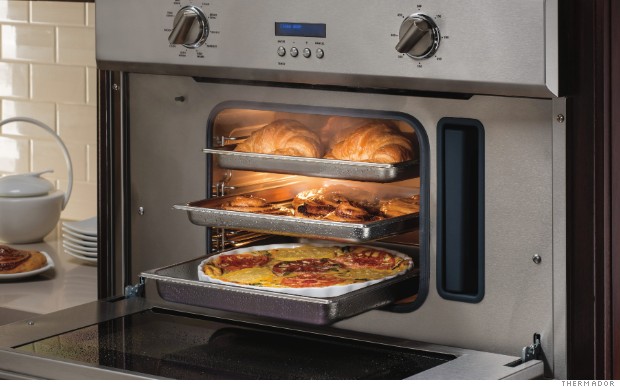 Steam ovens are becoming more popular in higher-end kitchens, said Adam Stickle, general manager of luxury home builder Primrose Homes in Pennsylvania.
Some of the steam-cooking appliances have a compartment that can be can filled with water, but he said manufactures are starting to run water lines directly to the appliances.
Touch open cabinets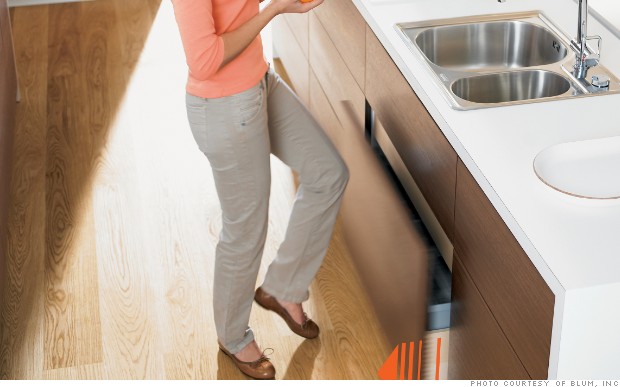 Forget cabinet hardware.
Stickle said he's been installing cabinets in high-end kitchens that open automatically with just a touch.
The minimalistic look has also led to a more integrated kitchen, according to Jason Maltas, president of luxury home builder Gordon Gibson Construction in California, with hidden storage spaces for everything.
"Think of those things like ladles and spoons that would usually be on the counter top in a vase," he said. "Instead now, they are integrated in a drawer that pops up next to the range and there's a space cut into the drawer for every utensil."
All-star pantries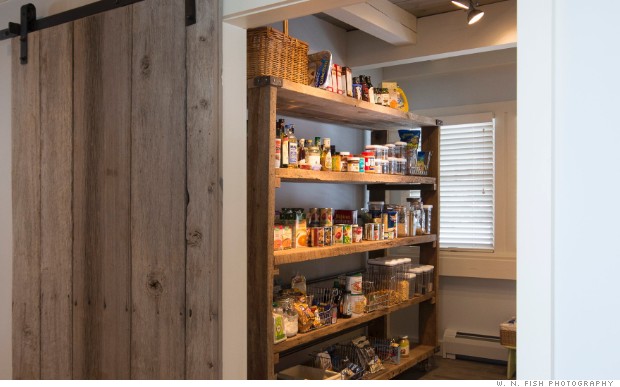 Pantries aren't just for storage any more.
Owners want more functional, custom-built pantries that are "almost like a mini kitchen inside," said John Robinson, owner of luxury home builder Wood & Clay in New Hampshire. He's currently working on one that has a built-in coffee center, a mini sink, room for food prep and ample storage .
Pantries might be getting bigger, but that doesn't mean owners want them to be noticeable. Steve Murray, president of Murray Homes in Florida, said he is building pantry doors flush with the cabinetry.
"It takes away the need for huge banks of cabinets everywhere and it allows more flow and function."
Refrigerated drawers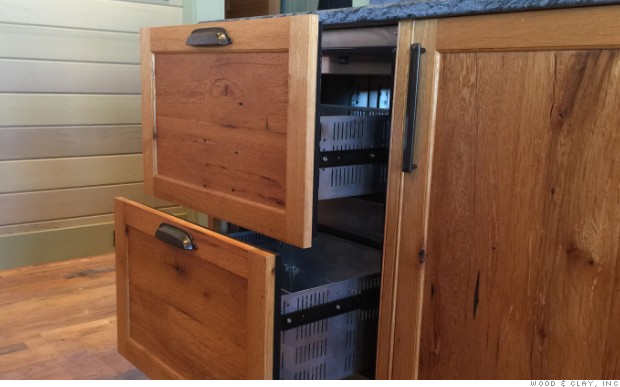 No more cramming the fridge after a big grocery haul. Refrigerated drawers are being added throughout kitchens to add more chilled storage space.
"They look just like a regular drawer in your kitchen that you pull out," said Robinson, adding that nearly every kitchen he built in the last year had this feature.
Ron Goldstein,MBA
Certified Luxury Broker@Berkshire Hathaway Chicago & St. Petersburg
chicagoluxuryrealty.com
stpeteluxuryrealty.com
(o)312-264-5846 (c)312-771-7190 (f)312-264-5746
Offices in Chicago and St. Petersburg

2014 BHHS President's Circle - Top 4% in Nation